Author Archive: Lydia
Dedicated to finding you the best for Baby and Child with the latest offers on everything you need for your little ones.
I simply cannot live without pets. I adore animals, especially cats. My entire life I have grown up with cats and dogs. And whilst I love dogs, our life in central London just won't accommodate one. Don't tell hubby, I'm waiting until we move to the country…
Our cats Louis and Mia were rescued by Celia Hammond's Animal Trust when they were kittens after being dumped in a cardboard box. I've written about them here and with my earlier cats Molly and Coco. Despite Louis being larger than Mia I still sometimes get them mixed up, they're so alike. These photos show the similarities in their mannerisms, both are absolutely divine and ever so smoochy!
Louis the boy enjoying some sunshine.
Mia the girl likes to have the bed to herself.
Louis watching reflections on the wall.
Mia pondering whether to get off the bed (or not).
This week I loved reading Charlotte's lovely post about their new family pet Finding Our New Addition on her blog The Crumby Mummy.
Linking up with the lovely bloggers at What's the Story? and Magic Moments.
I promised in my Homemade Advent Calendar post last week that I'd share my recipe for Healthy Flapjacks. I'll be popping some of these into Imogen's Christmas advent calendar as a deliciously natural, sweet and chewy treat.
These are easy to make and last for several days in the fridge if you can keep them for that long without little (or big) fingers getting hold of them…
Makes 15 Flapjacks
Ingredients
1 Apple
60 ml 100% Orange Juice
1 cup Whole Rolled Oats
1/3 cup Raisins and finely chopped Dried Apricots
3 teaspoons Sesame Seeds
1 teaspoon Cinnamon
Method
1. Heat the oven to 180 C. Line a 22cm cake tin with baking paper.
2. Wash and core the apple. Cut into thin slices and place in a pan. Add the Orange Juice and bring to the boil.
3. Reduce the heat and simmer for 10 minutes, uncovered and stirring occasionally until the apple is soft.
4. Puree the Apple and Orange Juice with a hand-held mixer or in a food processor.
5. Stir the Cinnamon, Oats, Sesame Seeds, Raisins and Dried Apricots into the apple puree and mix well.
6. Tip the mixture into the tin and spread out evenly at approximately 1 cm thick.
7. Bake for 20 to 25 minutes until firm and golden brown.
8. Let it cool before cutting into wedges.
As an alternative to buying organic muesli bars I make flapjacks with organic ingredients and we take a couple out with us each day for after the playground. Some weeks I use pears rather than apples and substitute the orange juice for apple juice. Have fun creating your own version.
Enjoy healthy flapjacks as snacks, an after dinner treat or pop into your child's lunch box.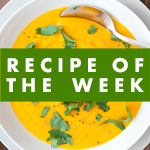 A couple of weeks ago I bought Imogen's first set of Lego Duplo from John Lewis. After much thought I chose the Lego Duplo My First Zoo as she loves animals. This set comes with a Polar Bear, a Tiger, a Giraffe and an Elephant. It also comes with a super safari car, a zoo keeper, gates, food for the animals and a window that opens and closes.
There are plenty of lego duplo bricks included in varying sizes. It's wonderful to see Imogen building with these and creating towers, dinosaurs, houses and parks. We have great fun using the window as a ticket office for visitors to the zoo.
Lego Duplo would make a perfect Christmas gift for children aged 2 to 5 years old (some Lego Duplo sets are suitable from 18 months). I love it because it encourages children to use their imaginations and be creative. It's played with several times a day and we will definitely be wrapping up a new box of Lego Duplo to put under our Christmas tree.
To make Christmas shopping easy John Lewis have shortlisted their favourite toys. Whether you're looking for Christmas Gifts for Girls or Christmas Gifts for Boys or Christmas Gifts for Babies you will be sure to find something the little ones will love.