Category: Blog
Christmas is approaching and I'm already thinking of some wonderful ideas to fill Imogen's homemade advent calendar. This year I'll be making a personalised advent calendar with a little treat for each day. And there won't be any chocolate in sight (aside from the sugar content, Imogen doesn't like chocolate).
I've bought some small striped paper candy bags that will be numbered 1 to 24. These will be strung up in the style of bunting and inside each bag will be a little surprise to count down the days to Christmas.
I found a set of gorgeous free printable numbers on the blog NoBiggie which is all about crafting, cooking and thrifting. These would look great used on the advent calendar.
Image of free printable number courtesy of NoBiggie.
Some ideas to include in an alternative advent calendar are recycled mini cards (cut outs of old cards we have) with a special message inside tied to some ribbon so they can be hung on the Christmas tree as decorations and printed colouring pictures (there are plenty for free on the internet that you can print out). Other little treats could include a bouncy ball, crayons, a mini tub of Play Doh, hairclips, a cookie cutter, marbles, a Christmas decoration for the tree and a selection of dried fruit (which is sweet but without the refined sugar).
I will also be making some healthy flapjacks to include in some of the advent calendar treat bags as a natural, yummy and chewy surprise.
The weather has been beautiful and sunny for a couple of days this week so Imogen and I took the opportunity to go to our local London City Farm. Mudchute Farm is a located on the Isle of Dogs and it has an incredible 32 acres of countryside.
Mudchute Farm feels so removed from London and yet you can see the skyscrapers of Canary Wharf. I love the freedom it gives families and children with the ability to run around in a farm setting as well as being able to see, touch and feed the farm animals.
Getting close to the donkey and horse who soon after this photo came up to say hello.
Canary Wharf skyscrapers just over the hill always give the farm such a surreal feeling.
Look what we've found! Perfect muddy puddles for jumping in.
The goats are adorable, they're so friendly and come up to the fence so you can stroke their soft noses. We took some lettuce for Imogen to feed them and she found it hilarious when their mouths opened and they took the lettuce from her hand!
A rooster says a very loud 'cockadoodledoo' to me for taking a photograph of him. To which Imogen said 'Mummy, let's go now' and she began pulling me away down the path.
This is almost as good as the real thing…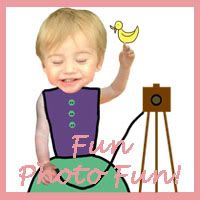 House of Fraser have just launched the New Arrival Bundle by Baby Elegance. It's perfect for busy expectant parents and includes everything you need for your new baby in one package, whilst giving you the freedom to choose from a range of colours so you can personalise your baby bundle to suit you.
When I was pregnant the last thing I wanted to do was to spend time on my feet in busy shops trying to find everything we needed for our baby. I did the majority of shopping for baby essentials online and let my fingers do the work whilst my feet were firmly in place on an elevated cushion.
The uniqueness of the Baby Elegance New Arrival Bundle is that you have the option of choosing a pre selected bundle or creating your own. If you choose to create your own a representative from Baby Elegance will call you at your leisure to select the colour options of your choice (have a cup of tea in hand).
Included in your Baby Elegance New Arrival Bundle are all the baby essentials you need:
Beep Twist Travel System
Car Seat Rain Cover
Carry Cot Rain Cover
Baby Bag
Jersey Lined Footmuff
Cup Holder
Pram Hook
Travis Cot Bed
Healthguard Fibre Mattress
Cot Bed Cot Top Changer
PVC Changing Mat
Cot Bed Bumper Set
Cot Bed Bedding Bale
Moses Basket
Moses Basket Stand
Snuggle Pouch Sleeping Bag
Salt and Pepper High Chair
7 pack Bibs
8 x 150ml wideneck bottles
2 x 2 pack teats slow flow
Milk Powder Container
2pk soother 0-3m
Bath
Bather
Top n Tail Bowl
Hooded Towel
Bath Thermometer
Brush and Comb Set
Duck Set
The lovely selection of Moses Baskets and Snuggle Pouches gives you the choice of pink, blue or cream to suit all needs.
The Cot Bed is perfect for when baby has outgrown their moses basket. You can transition your baby from cot to bed when they are ready, saving you money and space.
Exclusive to House of Fraser the New Arrival Bundle is only £899 and includes free delivery to mainland UK.
Disclosure: I was sent a Baby Elegance baby blanket from House of Fraser for writing about the New Arrival Bundle by Baby Elegance.