Category: Family Life
The weather has been beautiful and sunny for a couple of days this week so Imogen and I took the opportunity to go to our local London City Farm. Mudchute Farm is a located on the Isle of Dogs and it has an incredible 32 acres of countryside.
Mudchute Farm feels so removed from London and yet you can see the skyscrapers of Canary Wharf. I love the freedom it gives families and children with the ability to run around in a farm setting as well as being able to see, touch and feed the farm animals.
Getting close to the donkey and horse who soon after this photo came up to say hello.
Canary Wharf skyscrapers just over the hill always give the farm such a surreal feeling.
Look what we've found! Perfect muddy puddles for jumping in.
The goats are adorable, they're so friendly and come up to the fence so you can stroke their soft noses. We took some lettuce for Imogen to feed them and she found it hilarious when their mouths opened and they took the lettuce from her hand!
A rooster says a very loud 'cockadoodledoo' to me for taking a photograph of him. To which Imogen said 'Mummy, let's go now' and she began pulling me away down the path.
This is almost as good as the real thing…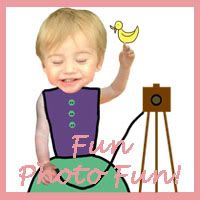 The Christmas spirit was welcomed at the beginning of October this year as our local John Lewis displayed a selection of their lovely Christmas trees and decorations.
Imogen ringing the Christmas bells. We both love this Christmas Decoration and it really does sound as if Father Christmas is on his way!
A delicate Christmas tree covered in snow with a selection of Christmas decorations.
To get into the Christmas spirit at home I made some pomanders using oranges and cloves. I love the smell of orange mixed with clove, there's a warmth to it and a gentle spice. We had a bowl of oranges and a jar of cloves in the cupboard so all that was needed was a few minutes of pushing the cloves into the orange.
The smell is divine. I've placed them in our lounge so we can all enjoy the fragrance. And when our Christmas tree goes up at the beginning of December I'll tie a ribbon around them and add them to the tree as fragrant decorations.
How are you getting into the Christmas spirit this year?
London is an amazing city to explore and have fun in with children. There are so many parks to visit, fantastic playgrounds, great soft play areas and wonderful museums.
But it really is the little things that can bring so much joy. The highlight of our outdoor adventures this week has been playing with and collecting the beautifully coloured autumn leaves that have fallen off the trees. Imogen finds a fountain to race them in!
Taking them to the starting point…
Dropping them in…
Down they come!
Running back with a fresh batch of fallen autumn leaves.
Giving them a push in the right direction.
Sharing our outdoor fun and linking up with Country Kids at Coombe Mill.