Category: Recipes
We made fruit muffins this week which are delicious snacks to take out when we're at the playground and have spent the morning or afternoon running around, climbing and on the swings.
They're also perfect for breakfast when you're on the run.
These healthy muffins have no added sugar as the fresh fruit mixture and raisins naturally sweeten them.
Makes 12
Prep time 10 minutes.
Cooking time 20-25 minutes.
Let's make No Sugar Muffins with Banana, Apple, Carrot and Raisins
You'll Need:
2 ripe bananas
1 organic apple
1 large organic carrot
1/3 cup raisins
1 1/2 cups self-raising organic flour
1 free-range organic egg
1/4 cup organic milk
75g organic butter
1. Preheat the oven to 170 C.
2. Grate the carrot and apple.
3. Mash the bananas.
4. Add the carrot, apples and raisins to the mashed banana.
5. Melt the butter and add to the fruit mix, stirring through until just blended.
6. Add the egg and mix well.
7. Stir in flour, add milk and mix lightly.
8. Add the mixture to a lightly greased muffin tin or add to paper muffin cups.
9. Bake at 170 C for 20-25 minutes or until a cake skewer comes clean.
10. Place the muffins on a wire tray to cool for a few minutes.
Mashing the banana with a fork.
Adding the grated carrot, apple and raisins to the banana.
Ready for tasting!
Looking for ideas for nutritious and quick Family Meals? Try my healthy recipes:
This week's Family Meal is a delicious, healthy and tasty take on a Tuna Nicoise Salad.
When I made this salad the weather was still cooler than usual for summer so I left out the iceberg lettuce and substituted it for some broccoli which makes the Tuna Nicoise Salad more filling. And instead of boiled potatoes I lightly roasted some potatoes with onion and garlic cloves to give the salad an extra kick.
Serves 4
Prep Time 5 mins. Cooking Time 20 mins.
You'll Need:
 4 Free Range Eggs
6 New Potatoes
1 head of Broccoli
1 Red Onion
3 Cloves of Garlic
1 large tin of Tuna in Spring Water
Pitted Olives (if children are eating the meal)
Dried Herbs
Drizzle of Olive Oil
Lemon
Let's Make My Tuna Nicoise Salad
1. Pre heat the oven to 190 degrees Celcius. Wash and chop the Potatoes into small cubes. Boil until soft (approx 15 – 20 minutes).
2. Boil the eggs until hard (approx 15 minutes).
3. Boil or steam the Broccoli for a couple of minutes until tender.
4. Chop the Red Onion and Garlic.
5. Put the Potato, Garlic and Onion into an oven dish and lightly mix with a drizzle of Olive Oil. Add a sprinkle of Dried Herbs onto the Potato for extra flavour. Roast for approx 20 minutes or until the potatoes have turned golden.
6. Add the cooked vegetables into a salad bowl.
7. Open the tin of Tuna and drain the spring water. Add the Tuna to the salad.
8. Peel the Boiled Eggs and cut into half or quarters and add to the salad.
9. Add Pitted Olives (only if children are old enough to eat Olives).
10. Squeeze a little fresh Lemon juice onto the salad for taste.
Enjoy! This recipe is superb as a summer or winter family meal.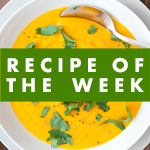 I adore Savoury Muffins and have yet to find any muffins that come close to the hearty New Zealand variety. For this week's Family Meals idea I made a batch of savoury muffins with Cheese, Onion, Sweetcorn and Broccoli using a recipe I've had since my Uni days in Wellington.
These savoury muffins are great as a snack for hungry, active toddlers and children. And they're perfect with a cup of tea when Mum and Dad need to take a rest!
Makes 12 Muffins
Prep Time 10 minutes. Cooking Time 20 minutes at 190 degrees Celcius fan bake.
You'll Need:
Savoury Mix:
1 medium Red Onion
1 cup Sweetcorn (from frozen)
5 medium florets of Broccoli
1 cup grated Low Fat Mild Cheese
The delicious savoury muffin filling.
Let's Make Savoury Muffins
1. Preheat the oven to 190 degrees Celcius fan bake.
2. Peel and chop the Onion. Saute in a small amount of Olive Oil until tender. Add Sweetcorn and cook for another couple of minutes.
3. Wash and finely cut the Broccoli. Boil for 30 seconds. Drain and let cool.
4. Grate 1 cup Low Fat Cheese.
5. Add the Flour, Dried Herbs, Onion, Sweetcorn and Broccoli into a mixing bowl. Gently stir in the Cheese. Create a well in the centre.
6. Whisk the Egg and Milk with a fork.
7. Add the Egg and Milk mixture into the well in the centre of the dry ingredients.
8. Gently mix the dry and wet ingredients, being careful not to over mix. It should be a stiff mixture.
9. Put spoonfuls of the muffin mixture into a lightly greased deep muffin tray.
10. Bake for 20 minutes at 190 degrees Celcius fan bake.
11. Serve warm from the oven or eat within a day. Perfect for packed lunches!
Looking for ideas for nutritious and quick Family Meals? Try my healthy recipes: