Tag: daddy
I love Sundays. It's our family day and time to relax and simply be together.
Imogen first thing in the morning with a very cheeky face ready for a day full of fun.
Time for a special treat after lunch, a yummy ice cream which was eaten very carefully.
A tired little girl after splashing in her paddling pool, napping on Mummy and Daddy's bed.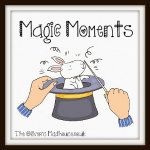 We walked to Victoria Park in London today with our bouncing toddler rearing to go on the big slides, a picnic rug and an essential lunch bag full of fruit and cheese sandwiches.
There's nothing better than being outdoors and running around a park. Victoria Park underwent a huge refurbishment from 2011 until April 2012. There are now some incredible play areas that cater for children of all ages from young babies to teenagers.
Feeding the ducks and the pigeons by the large pond.
Trousers, socks and shoes come off for some splashing in the sand and water play area.
The English Garden with pretty purple flowers.
Having fun with Daddy in the big kids playground!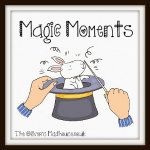 Despite living in central London we always find creative and versatile ways to use our green fingers. This summer we decided to grow our very own city flower garden for our balcony. We linked up with the fun #KidsGrowWild Challenge and were sent a lovely Little Pals Garden Kit.
The Little Pals Garden Kit is brightly coloured and comes with all the essentials for gardening. We received a handy gardening bag with built-in storage space for the hand trowel, hand fork, gardening gloves, watering can and sachets of flower seeds.
Imogen gets the pots ready for planting with a bag of soil and her Little Pals hand trowel.
We helped Imogen put the bright blue gardening gloves on which she loved.
With the help of Daddy the soil is added to the pots and the flower seeds are planted.
Finally Imogen carefully waters the seeds using the Little Pals watering can.
And now we patiently await the germination of the flower seeds and for little green shoots to sprout through the soil. A little sunshine will greatly help!
This post is an entry for the BritMums #KidsGrowWild Challenge.