Tag: healthy
Welcome to my family meals where I share my favourite fresh, nutritious, easy and quick meals for the whole family to enjoy. Where possible, we always eat and cook with organic ingredients. I like to buy the freshest produce for my family to ensure we're getting the essential vitamins and minerals we need through our food.
This Simple Fish Pie is nutritious, quick (the green beans and spinach cook in the oven) and my toddler loves it.
Serves 4
Prep Time 10 minutes. Cooking Time 25 minutes.
You'll Need:
1 Red Onion
2 cloves of Garlic
8 Potatoes
2 Carrots
200g Green Beans
3 handfuls of Spinach Leaves
Tin of Salmon
1/2 cup Milk (to help mash the potatoes and carrots)
Sprinkle of low-fat Cheese for the topping
Sprinkle of Pepper to taste
Serve with Sweetcorn (I use super sweet Waitrose Organic Frozen Sweetcorn)
Let's Make Simple Fish Pie
1. Wash and chop the potatoes and carrots. Boil until soft.
2. Chop and saute the onion and garlic in some olive oil.
3. Wash and chop the green beans into small bite sized cuts. Add to the onion and garlic for a few minutes and stir occasionally.
4. Open the tin of salmon. Add the onions, garlic, green beans, salmon and spinach into a Pyrex Dish and mix together.
5. Mash the potatoes and carrots with a little milk until you have a smooth consistency.
6. Add the mashed potato mix on top of the vegetables and salmon.
7. Sprinkle a little cheese over the potato mix and add pepper to taste.
8. Cook in the oven on fan bake at 180 degrees Celsius for 25 minutes (until potato top is turning golden).
9. Boil frozen sweetcorn for 40 seconds.
10. Serve with sweetcorn and savour this hearty and healthy meal with your family.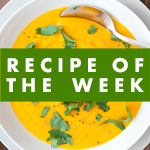 One of the great pleasures of summer is cooking and eating outside. Celebrity chefs Jamie Oliver and Hugh Fearnley-Whittingstall of River Cottage each have their own take on summer recipes and eating al fresco.
My favourite way to enjoy summer fare is to eat fresh, organic and home grown food when possible. Nothing tastes better than fruit or veg plucked straight from the garden. Today we enjoyed grilled fish cooked in the garden with organic home grown sugar snap peas and runner beans, freshly picked lemons, organic brown rice and avocado.
It's so simple to put these ingredients together to create a healthy, quick and nutritious meal for the family to enjoy at lunch or dinner time.
Do you grow your own potatoes? These would taste delicious with the fish as an alternative to brown rice. And if you're cutting back on the carbs a green salad would be a perfect accompaniment for the grilled fish with lemon.
What's your favourite summer recipe?
Happy New Year!
What are your New Year's resolutions?
Some of my resolutions this year:
Discover new and exciting places to visit in London with a toddler
Practise yoga at least twice a week
Expand my recipe list for super quick and healthy meals
Learn French to an intermediate level
Start work on our renovation project in Brittany France
Develop my love of photography
I'm really excited about this year and everything that's going to be featured on Only Best For Baby.
There'll be parenting news and tips, nutritional advice for families, healthy lifestyle features, great recipes, baby and toddler product reviews, holiday and travel updates and I'll be sharing insights into life with a toddler.
You can stay in touch on Twitter and Facebook.
Here's to a great 2013!