Tag: holiday
On holiday last week Imogen had her first taste of a jam doughnut from the wonderful Pump Street Bakery in Orford. Taking a first bite…
Mmmmmm, delicious!
Yep, she loves it!
The next day Imogen asked if she could have a 'coconut' and then went on to say she couldn't have one because it has nuts in it. We soon realised Imogen was talking about wanting another doughnut so Mummy and Daddy explained there are no nuts in a doughnut (or a coconut)!
I simply love discovering the world all over again with my two and a half year old!
Linking up with the lovely bloggers at What's the Story? and Magic Moments.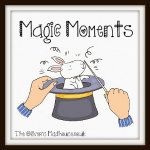 These photographs were taken whilst on holiday in Suffolk as we enjoyed the delights of our autumn English garden in the picture postcard village of Orford.
The happy gardener herself!
On our recent holiday to Brittany in France we stayed in two stylish holiday homes in the department of Finistere. I discovered Frenchberry whilst searching for family friendly holiday accommodation that provided that little bit extra.
After our first week of holiday at the Kistinic Gatehouse in Quimper we spent the second week in Brittany near the coastal town of Crozon in Lostmarc'h. Located in a small hamlet of beautifully renovated longere properties that are ideally situated less than 10 minutes walk from the beach.
The setting for our Lostmarc'h holiday home was stunning. Situated in a protected conservation area, it is surrounded by thoughtfully restored stone cottages with views of the Celtic Sea.
The view from the holiday house towards the garden, overlooking the ocean.
Our daily activities involved walking, swimming, playing on the beach, watching surfers ride the waves, picnics on the sand and enjoying the fresh sea air at the stunning beaches of Lostmarc'h and La Palue.
The beach town of Morgat is a few minutes drive away where there are several lovely restaurants where we enjoyed crêpes and moules frites.
The decking on which we sat each evening to admire the sunset and beautiful sea views.
The location of this holiday home is unique and perfect for families who love the beach.