Tag: ice cream
I love Sundays. It's our family day and time to relax and simply be together.
Imogen first thing in the morning with a very cheeky face ready for a day full of fun.
Time for a special treat after lunch, a yummy ice cream which was eaten very carefully.
A tired little girl after splashing in her paddling pool, napping on Mummy and Daddy's bed.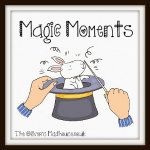 When we discovered the forecast was for 26 degrees we knew we had to get to the beach. Imogen loves the seaside and it's been a few months since our last beach adventures in New Zealand and France.
We decided to have a family day out in Whitstable, Kent. It's roughly a one hour drive from where we live in London. I find that just getting out of London feels like a mini holiday and we certainly packed enough to make it feel like we were going away for a few days! We love being close to nature and visiting the beach for a day was great fun.
The Whitstable Fish Market by the quay was open and selling a variety of fresh seafood.
We found an Oyster Shell Recycling point where used oyster shells are deposited to help re-establish oyster beds for the future.
A collection of beach treasure.
Imogen and Mummy on the beach playing with shells and spades.
Daddy finds a crab in the shallow rockpools and Imogen watches it closely.
The sun shone and the tide was high when we went to the beautiful Kapiti Coast for a day of running on the beach and jumping in the sea. Imogen loved it and ran freely into the ocean, so fast that we had to be quick to scoop her up as the waves splashed over her chest.
I'm writing this with sadness as I think about leaving my parents, sister and family in beautiful New Zealand. We make our return to London in 10 days time. The last seven weeks have literally flown by. My parents have loved every second with their grand-daughter and it's going to be so hard living half a world away, the bond they have formed is immense.
As well as Kapiti's stunning coastline the region is also famous for amazing ice cream and this is where Imogen tried her first ice cream cone.
Kapiti Island Nature Reserve lies in the background where you can visit little spotted kiwi which are now extinct on mainland New Zealand. It's an amazing nature reserve which is doing a great deal for bird recovery, especially since rats were eradicated from the island.