Tag: lunch box
I promised in my Homemade Advent Calendar post last week that I'd share my recipe for Healthy Flapjacks. I'll be popping some of these into Imogen's Christmas advent calendar as a deliciously natural, sweet and chewy treat.
These are easy to make and last for several days in the fridge if you can keep them for that long without little (or big) fingers getting hold of them…
Makes 15 Flapjacks
Ingredients
1 Apple
60 ml 100% Orange Juice
1 cup Whole Rolled Oats
1/3 cup Raisins and finely chopped Dried Apricots
3 teaspoons Sesame Seeds
1 teaspoon Cinnamon
Method
1. Heat the oven to 180 C. Line a 22cm cake tin with baking paper.
2. Wash and core the apple. Cut into thin slices and place in a pan. Add the Orange Juice and bring to the boil.
3. Reduce the heat and simmer for 10 minutes, uncovered and stirring occasionally until the apple is soft.
4. Puree the Apple and Orange Juice with a hand-held mixer or in a food processor.
5. Stir the Cinnamon, Oats, Sesame Seeds, Raisins and Dried Apricots into the apple puree and mix well.
6. Tip the mixture into the tin and spread out evenly at approximately 1 cm thick.
7. Bake for 20 to 25 minutes until firm and golden brown.
8. Let it cool before cutting into wedges.
As an alternative to buying organic muesli bars I make flapjacks with organic ingredients and we take a couple out with us each day for after the playground. Some weeks I use pears rather than apples and substitute the orange juice for apple juice. Have fun creating your own version.
Enjoy healthy flapjacks as snacks, an after dinner treat or pop into your child's lunch box.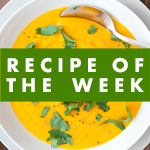 Food education is at the forefront of most parents' minds and is fast becoming a core subject on the school curriculum. I am not surprised there is so much focus on teaching nutrition to children from a young age. Children who learn about food and nutrition are more likely to make healthy food choices and eat fruit and vegetables.
The best and most simple way to get your children thinking about food and nutrition is to get them involved. Here are some simple, daily activities you can do with your children to expand their knowledge about food and make learning fun.
Start with fruit and vegetables
Buy a selection of both and play simple question and answer games that your children will find interesting and educational. What is it? How is it grown? Where does it come from? Could you grow it in your garden or on an allotment?
Experiment
During the week sit down and eat each fruit and vegetable with your children. Talk about whether you can eat it fresh or if it needs to be cooked first. What does it taste like? What colour is it? Ask your children to come up with as many meal ideas as they can that include this fruit or vegetable.
Go green
An easy and engaging project is to try growing fruit, vegetables and herbs with your children. Even if you're not green fingered, give it a go! All children love to be outside and will learn from the experience of growing something they can eat, plus you could save money growing your own.
Visit a Farmer's Market
Have a family day out and let your children discover where food comes from and how it is grown. Talk to the growers about their produce and sample the fresh food on offer.
Create
Involve your children in the preparation of their lunch box using fresh ingredients. Cook simple meals and get your children to help where they can, even if they're simply watching you and talking about what you're doing. Sit down as a family and enjoy your home cooked food together.
Explore nutrition
Teach your children about the importance of nutrition for a healthy mind and body. Explain why fresh is best.
If you follow these simple steps your children will soon start to take a keen interest in fresh foods and helping you to prepare and cook meals. Regular interaction with food as part of your everyday home life will encourage children to make the right choices for their health.
Lydia Oliver – Nutritional Advisor Only Best For Baby
This article was published in the August 2013 edition of Mummy and Me Magazine. 
I offer one to one nutrition programmes for breastfeeding, post pregnancy weight loss, weaning, weight management and health. Contact me.