Tag: meals
Last Saturday I was invited to attend the launch of Annabel Karmel's new App Annabel's Essential Guide to Feeding Your Baby & Toddler at the Apple iStore in Regent Street.
The event was hosted by TV and radio presenter Jenni Falconer. Annabel talked about being a mother, coping with fussy eaters and how she began writing recipe books. Her career takes her all over the world as she continues to educate and encourage millions of parents on how to create simple and healthy meals for baby, toddler and child.
Annabel gave a demo of her new App which includes 200 healthy recipe ideas, handy meal planners that you can personalise to suit your family, a shopping list feature and videos showing how to prepare food. This App ensures you'll never be stuck for ideas at mealtimes. There's a handy section on Tips and Advice covering everything from foods for babies and toddlers to allergies and batch cooking.
Since Imogen was a baby I've read the range of Annabel Karmel Books
and found them helpful as easy reference guides to weaning and now for generating toddler meal ideas.
I met a wonderful group of bloggers at this event and after the launch we all sauntered in the London sun to 5th View in Piccadilly to have afternoon tea with Annabel Karmel and her lovely team.
This week's Family Meal is a delicious, healthy and tasty take on a Tuna Nicoise Salad.
When I made this salad the weather was still cooler than usual for summer so I left out the iceberg lettuce and substituted it for some broccoli which makes the Tuna Nicoise Salad more filling. And instead of boiled potatoes I lightly roasted some potatoes with onion and garlic cloves to give the salad an extra kick.
Serves 4
Prep Time 5 mins. Cooking Time 20 mins.
You'll Need:
 4 Free Range Eggs
6 New Potatoes
1 head of Broccoli
1 Red Onion
3 Cloves of Garlic
1 large tin of Tuna in Spring Water
Pitted Olives (if children are eating the meal)
Dried Herbs
Drizzle of Olive Oil
Lemon
Let's Make My Tuna Nicoise Salad
1. Pre heat the oven to 190 degrees Celcius. Wash and chop the Potatoes into small cubes. Boil until soft (approx 15 – 20 minutes).
2. Boil the eggs until hard (approx 15 minutes).
3. Boil or steam the Broccoli for a couple of minutes until tender.
4. Chop the Red Onion and Garlic.
5. Put the Potato, Garlic and Onion into an oven dish and lightly mix with a drizzle of Olive Oil. Add a sprinkle of Dried Herbs onto the Potato for extra flavour. Roast for approx 20 minutes or until the potatoes have turned golden.
6. Add the cooked vegetables into a salad bowl.
7. Open the tin of Tuna and drain the spring water. Add the Tuna to the salad.
8. Peel the Boiled Eggs and cut into half or quarters and add to the salad.
9. Add Pitted Olives (only if children are old enough to eat Olives).
10. Squeeze a little fresh Lemon juice onto the salad for taste.
Enjoy! This recipe is superb as a summer or winter family meal.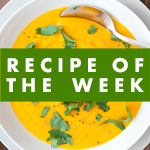 The range of baby food available in my local supermarket is vast. You can buy everything from baby porridge to pasta to purees to toddler meals to rusks and every imaginable snack in between.
There is a greater choice of baby food available now than there was a few decades ago, with many brands producing organic baby purees and toddler meals. Despite this growth in the selection of baby food, it is still better for your baby to eat fresh homemade purees and meals.
As tempting as it can be to buy ready made baby food, it is important to be aware that some baby food contains artificial additives, salt and sugar. These added ingredients are unnecessary and are of no nutritional benefit to your baby. Sugar can lead to your baby developing a habit for sweet tasting foods as well as increasing the risk of tooth decay. Salt places strain on your baby's immature kidneys and can lead to dehydration.
When you make your own baby food you know exactly what is being eaten by your baby. You can guarantee the freshness of the ingredients and you know the amount of each food type that has gone in to your baby's puree or meal. As well as being a healthier option for your baby, it is also more cost effective to make your own and will save you and your family money.
I always think of the importance of what my baby is eating for her health and wellbeing. A healthy diet from the outset will give your baby the best start in life. Fresh, natural food is full of nutrients that provide us with nourishment and energy. These nutrients assist us to grow, aid in the repair of cells and help to fight off disease.
Developing your baby's tastes and their enjoyment of the natural texture of food is vital for when baby is ready to eat family meals.
It takes less than 15 minutes a day to make a healthy meal that will give you and your family vital nutrients to keep you healthy. As a healthy and cheaper alternative to buying ready made baby food and to save time, I often make more than enough for one meal and save a portion for the following day. Another easy way to have fresh homemade baby meals available is to freeze small portions of puree or a freshly made family meal. These can then be defrosted and served when you need a meal for your baby that is quick and nutritious.
Experiment with new recipes and enjoy cooking for you and your family. Good nutrition is one of the key building blocks to your child's development, growth and health.
Lydia Oliver – Nutritional Advisor Only Best For Baby
This article was published in the June 2013 edition of Mummy and Me Magazine. 
I offer one to one nutrition programmes for breastfeeding, post pregnancy weight loss, weaning, weight management and health. Contact me.