Tag: nutritious
This week's Family Meal is a delicious, healthy and tasty take on a Tuna Nicoise Salad.
When I made this salad the weather was still cooler than usual for summer so I left out the iceberg lettuce and substituted it for some broccoli which makes the Tuna Nicoise Salad more filling. And instead of boiled potatoes I lightly roasted some potatoes with onion and garlic cloves to give the salad an extra kick.
Serves 4
Prep Time 5 mins. Cooking Time 20 mins.
You'll Need:
 4 Free Range Eggs
6 New Potatoes
1 head of Broccoli
1 Red Onion
3 Cloves of Garlic
1 large tin of Tuna in Spring Water
Pitted Olives (if children are eating the meal)
Dried Herbs
Drizzle of Olive Oil
Lemon
Let's Make My Tuna Nicoise Salad
1. Pre heat the oven to 190 degrees Celcius. Wash and chop the Potatoes into small cubes. Boil until soft (approx 15 – 20 minutes).
2. Boil the eggs until hard (approx 15 minutes).
3. Boil or steam the Broccoli for a couple of minutes until tender.
4. Chop the Red Onion and Garlic.
5. Put the Potato, Garlic and Onion into an oven dish and lightly mix with a drizzle of Olive Oil. Add a sprinkle of Dried Herbs onto the Potato for extra flavour. Roast for approx 20 minutes or until the potatoes have turned golden.
6. Add the cooked vegetables into a salad bowl.
7. Open the tin of Tuna and drain the spring water. Add the Tuna to the salad.
8. Peel the Boiled Eggs and cut into half or quarters and add to the salad.
9. Add Pitted Olives (only if children are old enough to eat Olives).
10. Squeeze a little fresh Lemon juice onto the salad for taste.
Enjoy! This recipe is superb as a summer or winter family meal.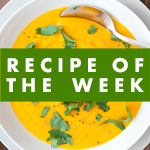 I adore Savoury Muffins and have yet to find any muffins that come close to the hearty New Zealand variety. For this week's Family Meals idea I made a batch of savoury muffins with Cheese, Onion, Sweetcorn and Broccoli using a recipe I've had since my Uni days in Wellington.
These savoury muffins are great as a snack for hungry, active toddlers and children. And they're perfect with a cup of tea when Mum and Dad need to take a rest!
Makes 12 Muffins
Prep Time 10 minutes. Cooking Time 20 minutes at 190 degrees Celcius fan bake.
You'll Need:
Savoury Mix:
1 medium Red Onion
1 cup Sweetcorn (from frozen)
5 medium florets of Broccoli
1 cup grated Low Fat Mild Cheese
The delicious savoury muffin filling.
Let's Make Savoury Muffins
1. Preheat the oven to 190 degrees Celcius fan bake.
2. Peel and chop the Onion. Saute in a small amount of Olive Oil until tender. Add Sweetcorn and cook for another couple of minutes.
3. Wash and finely cut the Broccoli. Boil for 30 seconds. Drain and let cool.
4. Grate 1 cup Low Fat Cheese.
5. Add the Flour, Dried Herbs, Onion, Sweetcorn and Broccoli into a mixing bowl. Gently stir in the Cheese. Create a well in the centre.
6. Whisk the Egg and Milk with a fork.
7. Add the Egg and Milk mixture into the well in the centre of the dry ingredients.
8. Gently mix the dry and wet ingredients, being careful not to over mix. It should be a stiff mixture.
9. Put spoonfuls of the muffin mixture into a lightly greased deep muffin tray.
10. Bake for 20 minutes at 190 degrees Celcius fan bake.
11. Serve warm from the oven or eat within a day. Perfect for packed lunches!
Looking for ideas for nutritious and quick Family Meals? Try my healthy recipes:
Welcome to my series of weekly family meals. I'll share my favourite fresh, nutritious, easy and quick meals for the whole family to enjoy. Where possible, we always eat and cook with organic ingredients. I like to buy the freshest produce for my family to ensure we're getting the essential vitamins and minerals we need through our food.
This week's family meal is Mild Veg Curry. It's healthy, quick and delicious.
Serves 4
Prep Time 10 minutes. Cooking Time 25 minutes.
Ingredients
1 Onion
3 cloves of Garlic
2 Sweet Potatoes
2 Carrots
Head of Brocoli
500g Passata
Patak's Mild Curry Paste
Wholegrain Rice
I love Waitrose Organic Passata and Waitrose Organic Whole Grain Rice.
The Passata is made of 100% organic tomatoes and provides a smooth and tasty sauce to which you can add herbs and spices as you please. I always use whole grain brown rice instead of white rice for it's nutty full flavour and health properties.
Let's Make Mild Veg Curry
Method
1. Wash, peel and chop the potatoes and carrots. Boil until soft.
2. Start cooking the rice (this will take approx. 20 – 25 mins).
3. Chop and saute the onion and garlic in some olive oil.
4. Wash and chop the broccoli into small bite sized cuts. Add to the onion and garlic for a few minutes and stir occasionally.
5. Add a heaped teaspoon of Patak's Curry Paste into the onions, garlic and broccoli. Stir together.
6. Add the cooked sweet potatoes and carrots to the pan and stir. Pour in the Passata and stir. Simmer for 10 minutes stirring occasionally.
7. When the rice is cooked you're ready to eat. Enjoy!
Looking for ideas for nutritious and quick Family Meals? Try my healthy recipes: