Tag: picnic
This week my wonderful friend Sonja and her beautiful daughter Keira spent the day with us in Wood Wharf London. The weather was stunning and we came prepared with picnic rugs, toys, balls, bubbles and food.
Sonja and I have known one another since we were both in the late stages of pregnancy when we met through our local antenatal classes run by the NCT. We still have a very close friendship with the girls in our NCT group and regularly meet up with our husbands, toddlers and new babies in tow.
I love the special friendship that has blossomed since birth between Imogen and Keira. They're such good friends and always so excited to see one another and play!
Keira and Imogen wait patiently for the bubbles to be blown.
The bubbles float up into the air and they're off to catch them …!
A little rough and tumble is lots of fun on the grass.
Then it's time to play grab and run with the Elmer ball.
… and to stop for a special hug.
Sonja and I enjoy catching up in the sun while the girls giggle and run around and play. After a morning full of outdoor activity we share a picnic and Imogen feeds Keira raisins.
Fifteen minutes later Imogen is fast asleep in her buggy on the walk home!
We walked to Victoria Park in London today with our bouncing toddler rearing to go on the big slides, a picnic rug and an essential lunch bag full of fruit and cheese sandwiches.
There's nothing better than being outdoors and running around a park. Victoria Park underwent a huge refurbishment from 2011 until April 2012. There are now some incredible play areas that cater for children of all ages from young babies to teenagers.
Feeding the ducks and the pigeons by the large pond.
Trousers, socks and shoes come off for some splashing in the sand and water play area.
The English Garden with pretty purple flowers.
Having fun with Daddy in the big kids playground!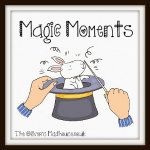 On our recent holiday to Brittany in France we stayed in two stylish holiday homes in the department of Finistere. I discovered Frenchberry whilst searching for family friendly holiday accommodation that provided that little bit extra.
After our first week of holiday at the Kistinic Gatehouse in Quimper we spent the second week in Brittany near the coastal town of Crozon in Lostmarc'h. Located in a small hamlet of beautifully renovated longere properties that are ideally situated less than 10 minutes walk from the beach.
The setting for our Lostmarc'h holiday home was stunning. Situated in a protected conservation area, it is surrounded by thoughtfully restored stone cottages with views of the Celtic Sea.
The view from the holiday house towards the garden, overlooking the ocean.
Our daily activities involved walking, swimming, playing on the beach, watching surfers ride the waves, picnics on the sand and enjoying the fresh sea air at the stunning beaches of Lostmarc'h and La Palue.
The beach town of Morgat is a few minutes drive away where there are several lovely restaurants where we enjoyed crêpes and moules frites.
The decking on which we sat each evening to admire the sunset and beautiful sea views.
The location of this holiday home is unique and perfect for families who love the beach.