Tag: playground
We had a great family day out at Rare Breeds Farm in Kent for Ilya's 3rd Birthday celebration. Ilya is Imogen's cousin and he is such a charming, gentle and fun little boy. Imogen was so excited to see him and they spent the day viewing the farm animals, enjoying a special Birthday party lunch, watching butterflies in the Butterfly Tunnel, playing in the playground and going for a ride in the tractor trailer seated on hay bales.
Imogen and Ilya adore one another and shared their delight of being on the farm. Holding hands they chattered and giggled as they ran around in the sunshine.
Mummy pig and her little piglets.
It was wonderful for Imogen to play with her cousin for an entire day!
A very friendly rabbit in the petting area. There were also guinea pigs and chickens.
Ilya blows out the candles on his Birthday cake.
On the tyre swing in the park.
Ilya shows Imogen the farm tractor.
We all enjoyed the amazing playground at the farm.
Spinning on the colourful roundabout. I love the mirroring of their hands on their knees!
We had a super day at Rare Breeds Farm. A big thank you to Kristina and family for organising such a special day for everyone.
We walked to Victoria Park in London today with our bouncing toddler rearing to go on the big slides, a picnic rug and an essential lunch bag full of fruit and cheese sandwiches.
There's nothing better than being outdoors and running around a park. Victoria Park underwent a huge refurbishment from 2011 until April 2012. There are now some incredible play areas that cater for children of all ages from young babies to teenagers.
Feeding the ducks and the pigeons by the large pond.
Trousers, socks and shoes come off for some splashing in the sand and water play area.
The English Garden with pretty purple flowers.
Having fun with Daddy in the big kids playground!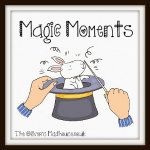 Between the snow and the rain this week we've managed several trips to the park. Our outdoor adventures have included walking to the playground, climbing in the park, puddle jumping, swinging, going down the slide and running up and down the hills in the park.
Linking up with Country Kids from Coombe Mill.