Tag: potato
If you're looking for a quick, tasty and healthy family meal this Spanish Omelette recipe is great. It's perfect for lunch or dinner and you can even eat it cold on a picnic.
Ingredients
1 Red Onion
2 cloves of Garlic
6 Free-Range Eggs
500g New Potatoes (roughly 8 potatoes)
1/2 cup grated Cheese
Sliced Tomato for the topping
Olive oil for cooking
Method
1. Wash and cut the potatoes (peel if desired) into small cubes.
2. Boil the potatoes until soft. Allow the potatoes to cool.
3. Finely chop the onion and garlic. Gently fry in a little olive oil.
4. Crack the eggs into a bowl and mix together. Stir in the onion and garlic.
5. Pour a little olive oil into a non-stick fry pan and heat. Add the potatoes evenly across the pan and pour the egg mixture on top.
6. Cook for 15 minutes until almost set and golden brown underneath.
7. Gently push the tomatoes into the top of the omelette and sprinkle over the grated cheese.
8. Put the fry pan under the oven grill (be careful to ensure the pan handle is outside the oven as this could get very hot and burn).
9. Cook for a further minute or two until golden on top.
10. Ready to serve. Grind some black pepper over to taste.
Spanish Omelette is delicious with a side salad in summer or seasonal greens in winter.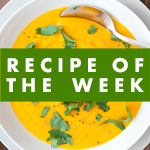 This week's Family Meal is a delicious, healthy and tasty take on a Tuna Nicoise Salad.
When I made this salad the weather was still cooler than usual for summer so I left out the iceberg lettuce and substituted it for some broccoli which makes the Tuna Nicoise Salad more filling. And instead of boiled potatoes I lightly roasted some potatoes with onion and garlic cloves to give the salad an extra kick.
Serves 4
Prep Time 5 mins. Cooking Time 20 mins.
You'll Need:
 4 Free Range Eggs
6 New Potatoes
1 head of Broccoli
1 Red Onion
3 Cloves of Garlic
1 large tin of Tuna in Spring Water
Pitted Olives (if children are eating the meal)
Dried Herbs
Drizzle of Olive Oil
Lemon
Let's Make My Tuna Nicoise Salad
1. Pre heat the oven to 190 degrees Celcius. Wash and chop the Potatoes into small cubes. Boil until soft (approx 15 – 20 minutes).
2. Boil the eggs until hard (approx 15 minutes).
3. Boil or steam the Broccoli for a couple of minutes until tender.
4. Chop the Red Onion and Garlic.
5. Put the Potato, Garlic and Onion into an oven dish and lightly mix with a drizzle of Olive Oil. Add a sprinkle of Dried Herbs onto the Potato for extra flavour. Roast for approx 20 minutes or until the potatoes have turned golden.
6. Add the cooked vegetables into a salad bowl.
7. Open the tin of Tuna and drain the spring water. Add the Tuna to the salad.
8. Peel the Boiled Eggs and cut into half or quarters and add to the salad.
9. Add Pitted Olives (only if children are old enough to eat Olives).
10. Squeeze a little fresh Lemon juice onto the salad for taste.
Enjoy! This recipe is superb as a summer or winter family meal.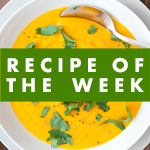 This is such an easy recipe for a really nutritious meal. I make this soup using all organic vegetables, they're free from chemicals so better for your family and the soup will taste delicious.
This Leek and Potato Soup recipe can be prepared in 10 minutes and within 30 minutes you'll be sitting down and enjoying ladles of hearty, warm and filling soup.
Serve with some crusty bread on the side for lunch and the family will be full until dinner time.
Leek and Potato Soup
Serves 4
Preparation Time 10 minutes
Cooking Time 30 minutes
Ingredients

50g (2 oz) butter
1 clove garlic, chopped
1 small onion, chopped
3 large leeks, chopped
3 medium potatoes, peeled and diced
900ml vegetable stock
Small handful chopped fresh parsley
Salt and fresh ground black pepper to taste
Preparation
Melt the butter in a large saucepan on medium heat and sauté the garlic and onions for a few minutes, stirring frequently.
Add the remaining ingredients and bring to the boil. Simmer for 30 minutes. Purée soup with a hand blender.
Serve with fresh crusty bread.