Tag: sunglasses
Sunday morning is not complete without getting on the Scooter and scooting as fast as possible. This Sunday we had fun putting Peppa Pig stickers on the front of the scooter before heading out for a ride. Find out how Imogen learnt to ride her scooter.
Visiting the local park for a climb, swing, see-saw, run around and slide.
Enjoying the sunshine and wearing her cool shades. Eight months ago Imogen published The Baby Style Guide to Wearing Sunglasses. She's still following the guide!
Linking up with the lovely bloggers at What's the Story? and Magic Moments.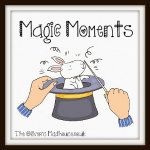 Baby sunglasses are just so darn cute and handy for keeping harmful UV rays away from baby's eyes. I bought Imogen's sunglasses from John Lewis for our holiday in New Zealand. They're pink and green with little roses on the frame and have category 3 lenses.
Imogen's been wearing her sunglasses a lot over the past few weeks and has created the Baby Style Guide to Wearing Sunglasses.
1. When you're learning to wear sunglasses it doesn't matter if you put them on upside down or askew. So long as you put them on all by yourself and smile.
2. Watch grown ups. Copy how they keep their sunglasses from slipping down their nose.
3. Point to whatever you like in amazement. No one can see where you're really looking.
4. If in doubt, use all fingers to get your sunglasses in exactly the right place.