Tag: vegetable
Welcome to my family meals where I share my favourite fresh, nutritious, easy and quick meals for the whole family to enjoy. Where possible, we always eat and cook with organic ingredients. I like to buy the freshest produce for my family to ensure we're getting the essential vitamins and minerals we need through our food.
This Simple Fish Pie is nutritious, quick (the green beans and spinach cook in the oven) and my toddler loves it.
Serves 4
Prep Time 10 minutes. Cooking Time 25 minutes.
You'll Need:
1 Red Onion
2 cloves of Garlic
8 Potatoes
2 Carrots
200g Green Beans
3 handfuls of Spinach Leaves
Tin of Salmon
1/2 cup Milk (to help mash the potatoes and carrots)
Sprinkle of low-fat Cheese for the topping
Sprinkle of Pepper to taste
Serve with Sweetcorn (I use super sweet Waitrose Organic Frozen Sweetcorn)
Let's Make Simple Fish Pie
1. Wash and chop the potatoes and carrots. Boil until soft.
2. Chop and saute the onion and garlic in some olive oil.
3. Wash and chop the green beans into small bite sized cuts. Add to the onion and garlic for a few minutes and stir occasionally.
4. Open the tin of salmon. Add the onions, garlic, green beans, salmon and spinach into a Pyrex Dish and mix together.
5. Mash the potatoes and carrots with a little milk until you have a smooth consistency.
6. Add the mashed potato mix on top of the vegetables and salmon.
7. Sprinkle a little cheese over the potato mix and add pepper to taste.
8. Cook in the oven on fan bake at 180 degrees Celsius for 25 minutes (until potato top is turning golden).
9. Boil frozen sweetcorn for 40 seconds.
10. Serve with sweetcorn and savour this hearty and healthy meal with your family.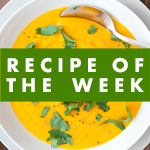 After a coffee in Greytown we visited my Uncle and Aunt in Mikimiki on a beautiful hot day in the Wairarapa. Their house sits in the middle of several acres of garden, pasture and wooded land. A stream runs by the land and there are some deep spots for taking a dip when you need to cool off in the summer. The perfect setting for New Zealand country life.
Following a delicious lunch al fresco we explored the garden where Imogen found a hammock between the trees to swing in with Grandma and Grandpa, a wheelbarrow, a spade and a bathtub full of rainwater and lily pads. In the afternoon she had fun with her new friend Ellie, playing with a bucket of water.
The setting for my Uncle and Aunt's home is idyllic. My Uncle has built an outdoor kitchen, aka the Man Cave, that is just incredible. It gets plenty of use throughout the year and there's even hot water for doing the dishes when you've finished eating in the outdoors. Don't you love the Man Cave sign?
It was a glorious day spent catching up with family and reminded me of how much I'm looking forward to having our own garden and organic vegetable plot one day. As for a hammock between the trees to relax in and read… yes please!
Imogen's quite the country bumpkin even in her Vertbaudet skirt and since we've been in New Zealand she's rarely seen without her purple wellies and Grandpa's large hat.
I'm not a fan of recipes, simply because I like to be a little creative and find it hard to stick rigidly to a recipe.
Unsurprisingly things don't always work out as they should, but they still end up tasting great.
For lunch I made a Super Vegetable Soup.
It's super because:
I use all organic ingredients
It's packed full of vitamins, minerals and hearty goodness
It's really quick to make
I make it using only one pan
It's great value for a fresh and nutritious meal that feeds 6 people
I chop the vegetables roughly because they're blended with a Hand Blender
This soup is perfect for anyone wanting an easy, quick, healthy and filling meal to feed their family.
Organic Ingredients:
1 small Red Onion
2 cloves of Garlic
2 Leeks
2 Carrots
6 New Potatoes
Half a Buttnernut Squash
2 large handfuls of Kale
A splash of cream can be added to taste when serving
How I make it:
Chop onion, garlic, leeks and saute in a large pan. When sauteed I transfer these into a bowl whilst I prepare the remaining vegetables.
Chop the carrots, potatoes and butternut squash into small cubes and add water to just cover the vegetables. Boil until cooked.
Wash and chop the kale and add to the pan of boiling vegetables. Cook for 2 minutes.
Blend the vegetables in the pan using a Hand Blender.
And there it is, cooked and ready to eat!
I don't add salt or pepper when cooking the soup so it's suitable for my baby to eat.
Pepper and salt can be added to suit individual tastes when serving. Add a splash of cream if desired.
Serve the soup with warm crusty bread.

What's your favourite winter soup?