Tag: farm
The weather has been beautiful and sunny for a couple of days this week so Imogen and I took the opportunity to go to our local London City Farm. Mudchute Farm is a located on the Isle of Dogs and it has an incredible 32 acres of countryside.
Mudchute Farm feels so removed from London and yet you can see the skyscrapers of Canary Wharf. I love the freedom it gives families and children with the ability to run around in a farm setting as well as being able to see, touch and feed the farm animals.
Getting close to the donkey and horse who soon after this photo came up to say hello.
Canary Wharf skyscrapers just over the hill always give the farm such a surreal feeling.
Look what we've found! Perfect muddy puddles for jumping in.
The goats are adorable, they're so friendly and come up to the fence so you can stroke their soft noses. We took some lettuce for Imogen to feed them and she found it hilarious when their mouths opened and they took the lettuce from her hand!
A rooster says a very loud 'cockadoodledoo' to me for taking a photograph of him. To which Imogen said 'Mummy, let's go now' and she began pulling me away down the path.
This is almost as good as the real thing…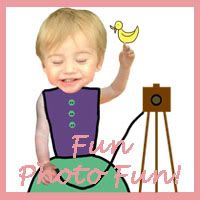 We had a great family day out at Rare Breeds Farm in Kent for Ilya's 3rd Birthday celebration. Ilya is Imogen's cousin and he is such a charming, gentle and fun little boy. Imogen was so excited to see him and they spent the day viewing the farm animals, enjoying a special Birthday party lunch, watching butterflies in the Butterfly Tunnel, playing in the playground and going for a ride in the tractor trailer seated on hay bales.
Imogen and Ilya adore one another and shared their delight of being on the farm. Holding hands they chattered and giggled as they ran around in the sunshine.
Mummy pig and her little piglets.
It was wonderful for Imogen to play with her cousin for an entire day!
A very friendly rabbit in the petting area. There were also guinea pigs and chickens.
Ilya blows out the candles on his Birthday cake.
On the tyre swing in the park.
Ilya shows Imogen the farm tractor.
We all enjoyed the amazing playground at the farm.
Spinning on the colourful roundabout. I love the mirroring of their hands on their knees!
We had a super day at Rare Breeds Farm. A big thank you to Kristina and family for organising such a special day for everyone.
We spent a wonderful day at Easton Farm Park when we were on holiday in Suffolk recently.
Easton Farm Park is located near Woodbridge. To get there we drove through beautiful winding country roads, forests and farmland.
There's a wide range of farm animals for children to see and feed including pigs, rabbits, chickens, goats and horses.
Imogen loved the tractors that are available for children to ride on. She couldn't reach the pedals so Mummy and Daddy had fun driving her around the farm!
We all rode on a pony and cart which was a delightful experience for Imogen, being her first experience of a pony.
It was wonderful to see Imogen relate to the farm animals. We've read plenty of books with stories about farm animals and tractors so Easton Farm Park really brought this alive.
Easton Farm Park is very well organised with timed events giving families the ability to enjoy everything the farm has to offer.
The train ride is lots of fun for parents and children. It took us around the animal yard and past some of the horses in the paddocks.
And if you get caught by rain, as we did, there's a large soft play centre for babies and children that includes a soft swing, ball pits and slides.
The outdoor play area has swings, slides and a flying fox for older children.
There are pony rides and hug a bunny sessions. Imogen desperately wanted to ride a pony when she saw the older children on them. We compromised and she happily settled for wearing a riding hat whilst watching the children ride the ponies!
It was a great day out and we'll be sure to go back next time we're in Suffolk.

Where's your favourite family farm park?