Tag: play
We walked to Victoria Park in London today with our bouncing toddler rearing to go on the big slides, a picnic rug and an essential lunch bag full of fruit and cheese sandwiches.
There's nothing better than being outdoors and running around a park. Victoria Park underwent a huge refurbishment from 2011 until April 2012. There are now some incredible play areas that cater for children of all ages from young babies to teenagers.
Feeding the ducks and the pigeons by the large pond.
Trousers, socks and shoes come off for some splashing in the sand and water play area.
The English Garden with pretty purple flowers.
Having fun with Daddy in the big kids playground!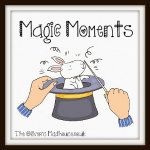 The lovely people at the Disney Store sent us a Winnie the Pooh soft toy for review a few weeks ago. When I first showed Winnie the Pooh to Imogen there was a beautiful smile on her face and outstretched arms wanting to play with him.
Winnie the Pooh has firmly become one of Imogen's favourite toys and is regularly taken to the park to play. He is the perfect size to accompany a toddler and is easy to carry.
This super soft Winnie the Pooh toy is bright and cuddly. He wears a red t-shirt with the name Pooh embroidered on the front and has the classic and endearing Pooh expression.
Winnie the Pooh is 27 cm tall and made from super soft fleece with a partial bean bag filling. He is naturally in a seated position and I often find Imogen and Winnie the Pooh sharing a picnic with pretend cakes and cups of tea.
Winnie the Pooh has become part of the family and is a much loved soft toy.
This Winnie the Pooh soft toy is suitable for all ages and features the official Disney Store authenticity mark.
Disclaimer: The Disney Store sent me a Winnie the Pooh soft toy for the purposes of this review. All opinions and thoughts are my own.
On our recent holiday to Brittany in France we stayed in two stylish holiday homes in the department of Finistere. I discovered Frenchberry whilst searching for family friendly holiday accommodation that provided that little bit extra. We have been treated to absolute luxury with each home and location we've stayed in.
We spent the first week of our holiday in the Kistinic Gatehouse just outside the medieval city of Quimper. The Kistinic Gatehouse is a charming house that comfortably sleeps six. It's situated in the park grounds of the Kistinic Chateau where Frenchberry owner's Claire and Andrew Bernard live. Our second week was spent by the beach at Lostmarc'h.
The Kistinic Gatehouse is a few minutes drive from Quimper where we enjoyed viewing the medieval architecture and cathedral, indulging in fine patisseries and leisurely meandering through pedestrianised streets. There's something for everyone in the city of Quimper with a large range of shops and boutiques, restaurants and museums.
Stunning family friendly beaches with crystal clear water are less than a 30 minute drive away from the Kistinic Gatehouse. We visited Benodet for the day and had fun paddling, building sandcastles and walking along the coastal pathways.
The Kistinic Gatehouse has been lovingly restored and renovated by Claire and Andrew. Each bedroom and bathroom are uniquely decorated and designed to a high standard.
There's a private garden with outdoor table and chairs providing a tranquil spot for reading or enjoying a meal, complete with melodic birdsong.
We roamed freely within the 15 hectares of parkland surrounding the Kistinic Chateau. Imogen loved exploring the pathways and discovering the tracks in the woodland.
The lawned garden is perfect for children to play and run around in.
Having stayed in numerous French cottages and gites over the years, I can say that this truly surpassed our expectations and we will happily return here for future holidays.