Tag: dinner
My favourite kind of lunch or dinner is fast, healthy and always organic. Last night I made Organic Spelt Pasta with tinned tuna and organic spinach. This is a healthy family meal that can be made in just over 5 minutes.
The Biona Organic Fusili Spelt Pasta
cooks in just 5 minutes, I boiled the spinach for 20 seconds to retain as many nutrients as possible, opened a tin of tuna in spring water and stirred in a little organic olive oil.
I also buy Biona Organic Rye Bread
which Imogen and hubby both love, so we all enjoy the health benefits of eating spelt and less wheat. Another of my favourite combinations is Organic Spelt Penne Pasta with Spinach and Avocado.
Delicious and nutritious!
If you're looking for a quick, tasty and healthy family meal this Spanish Omelette recipe is great. It's perfect for lunch or dinner and you can even eat it cold on a picnic.
Ingredients
1 Red Onion
2 cloves of Garlic
6 Free-Range Eggs
500g New Potatoes (roughly 8 potatoes)
1/2 cup grated Cheese
Sliced Tomato for the topping
Olive oil for cooking
Method
1. Wash and cut the potatoes (peel if desired) into small cubes.
2. Boil the potatoes until soft. Allow the potatoes to cool.
3. Finely chop the onion and garlic. Gently fry in a little olive oil.
4. Crack the eggs into a bowl and mix together. Stir in the onion and garlic.
5. Pour a little olive oil into a non-stick fry pan and heat. Add the potatoes evenly across the pan and pour the egg mixture on top.
6. Cook for 15 minutes until almost set and golden brown underneath.
7. Gently push the tomatoes into the top of the omelette and sprinkle over the grated cheese.
8. Put the fry pan under the oven grill (be careful to ensure the pan handle is outside the oven as this could get very hot and burn).
9. Cook for a further minute or two until golden on top.
10. Ready to serve. Grind some black pepper over to taste.
Spanish Omelette is delicious with a side salad in summer or seasonal greens in winter.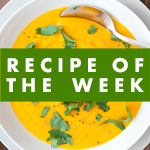 I promised in my Homemade Advent Calendar post last week that I'd share my recipe for Healthy Flapjacks. I'll be popping some of these into Imogen's Christmas advent calendar as a deliciously natural, sweet and chewy treat.
These are easy to make and last for several days in the fridge if you can keep them for that long without little (or big) fingers getting hold of them…
Makes 15 Flapjacks
Ingredients
1 Apple
60 ml 100% Orange Juice
1 cup Whole Rolled Oats
1/3 cup Raisins and finely chopped Dried Apricots
3 teaspoons Sesame Seeds
1 teaspoon Cinnamon
Method
1. Heat the oven to 180 C. Line a 22cm cake tin with baking paper.
2. Wash and core the apple. Cut into thin slices and place in a pan. Add the Orange Juice and bring to the boil.
3. Reduce the heat and simmer for 10 minutes, uncovered and stirring occasionally until the apple is soft.
4. Puree the Apple and Orange Juice with a hand-held mixer or in a food processor.
5. Stir the Cinnamon, Oats, Sesame Seeds, Raisins and Dried Apricots into the apple puree and mix well.
6. Tip the mixture into the tin and spread out evenly at approximately 1 cm thick.
7. Bake for 20 to 25 minutes until firm and golden brown.
8. Let it cool before cutting into wedges.
As an alternative to buying organic muesli bars I make flapjacks with organic ingredients and we take a couple out with us each day for after the playground. Some weeks I use pears rather than apples and substitute the orange juice for apple juice. Have fun creating your own version.
Enjoy healthy flapjacks as snacks, an after dinner treat or pop into your child's lunch box.