Tag: families
The weather has been beautiful and sunny for a couple of days this week so Imogen and I took the opportunity to go to our local London City Farm. Mudchute Farm is a located on the Isle of Dogs and it has an incredible 32 acres of countryside.
Mudchute Farm feels so removed from London and yet you can see the skyscrapers of Canary Wharf. I love the freedom it gives families and children with the ability to run around in a farm setting as well as being able to see, touch and feed the farm animals.
Getting close to the donkey and horse who soon after this photo came up to say hello.
Canary Wharf skyscrapers just over the hill always give the farm such a surreal feeling.
Look what we've found! Perfect muddy puddles for jumping in.
The goats are adorable, they're so friendly and come up to the fence so you can stroke their soft noses. We took some lettuce for Imogen to feed them and she found it hilarious when their mouths opened and they took the lettuce from her hand!
A rooster says a very loud 'cockadoodledoo' to me for taking a photograph of him. To which Imogen said 'Mummy, let's go now' and she began pulling me away down the path.
This is almost as good as the real thing…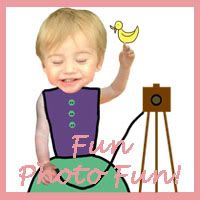 Whilst we were staying in the idyllic Frenchberry Kistinic Gatehouse near Quimper we took the opportunity to visit the coastal town of Benodet.
Benodet is located in Finistere in southwest Brittany and is less than a 30 minute drive from Quimper. This truly beautiful seaside resort is perfect for families and I thoroughly recommend a visit if you are in this region of Brittany.
The beach is pristine with crystal clear water and the sea is dotted with boats.
The shallow and calm water is great for children who want to swim in the sea.
Imogen loved the sunshine and playing in the sand and water.
Mummy and Daddy helped to build sandcastles.
Breton architecture adorns the coast with houses benefiting from the sea view.
Happy New Year!
What are your New Year's resolutions?
Some of my resolutions this year:
Discover new and exciting places to visit in London with a toddler
Practise yoga at least twice a week
Expand my recipe list for super quick and healthy meals
Learn French to an intermediate level
Start work on our renovation project in Brittany France
Develop my love of photography
I'm really excited about this year and everything that's going to be featured on Only Best For Baby.
There'll be parenting news and tips, nutritional advice for families, healthy lifestyle features, great recipes, baby and toddler product reviews, holiday and travel updates and I'll be sharing insights into life with a toddler.
You can stay in touch on Twitter and Facebook.
Here's to a great 2013!