Tag: flowers
At the start of the Summer we joined the #KidsGrowWild Challenge and were sent a lovely Little Pals Garden Kit. Imogen had great fun preparing the flower pots and planting the seeds. We then waited patiently to see what would grow in our city garden.
For the last few weeks we've enjoyed wild flowers and a beautiful Sunflower. With Imogen's consistent watering and care the flowers have grown and flourished daily.
I couldn't resist taking some photos of our beautiful garden of flowers grown from seed.
We have a very proud little gardener. What can we grow in our city garden this Winter?
Joining some of my favourite linkys this week at What's the Story? and Magic Moments.
We walked to Victoria Park in London today with our bouncing toddler rearing to go on the big slides, a picnic rug and an essential lunch bag full of fruit and cheese sandwiches.
There's nothing better than being outdoors and running around a park. Victoria Park underwent a huge refurbishment from 2011 until April 2012. There are now some incredible play areas that cater for children of all ages from young babies to teenagers.
Feeding the ducks and the pigeons by the large pond.
Trousers, socks and shoes come off for some splashing in the sand and water play area.
The English Garden with pretty purple flowers.
Having fun with Daddy in the big kids playground!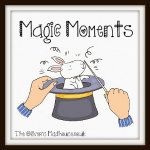 Our New Zealand summer garden has been a haven of fun and activity over the last two months. We've had the most glorious weather and have eaten outside almost every day.
There's still brilliant sunshine forecast for New Zealand but the mornings and evenings have started to have the feeling that summer is passing. We travel back to London in a few days we'll miss playing in the outside garden, watching all the creatures that live here, splish splash sploshing in the paddling pool and helping to water the flowers and vegetables.
We found green and golden bell frogs with beautiful markings in the tomato plants, on the runner beans and in the patch of strawberries in my parent's garden.
A pumpkin growing organically from the compost heap.
The beautiful New Zealand native Pohutukawa tree.