Tag: Homemade Advent Calendar
I promised in my Homemade Advent Calendar post last week that I'd share my recipe for Healthy Flapjacks. I'll be popping some of these into Imogen's Christmas advent calendar as a deliciously natural, sweet and chewy treat.
These are easy to make and last for several days in the fridge if you can keep them for that long without little (or big) fingers getting hold of them…
Makes 15 Flapjacks
Ingredients
1 Apple
60 ml 100% Orange Juice
1 cup Whole Rolled Oats
1/3 cup Raisins and finely chopped Dried Apricots
3 teaspoons Sesame Seeds
1 teaspoon Cinnamon
Method
1. Heat the oven to 180 C. Line a 22cm cake tin with baking paper.
2. Wash and core the apple. Cut into thin slices and place in a pan. Add the Orange Juice and bring to the boil.
3. Reduce the heat and simmer for 10 minutes, uncovered and stirring occasionally until the apple is soft.
4. Puree the Apple and Orange Juice with a hand-held mixer or in a food processor.
5. Stir the Cinnamon, Oats, Sesame Seeds, Raisins and Dried Apricots into the apple puree and mix well.
6. Tip the mixture into the tin and spread out evenly at approximately 1 cm thick.
7. Bake for 20 to 25 minutes until firm and golden brown.
8. Let it cool before cutting into wedges.
As an alternative to buying organic muesli bars I make flapjacks with organic ingredients and we take a couple out with us each day for after the playground. Some weeks I use pears rather than apples and substitute the orange juice for apple juice. Have fun creating your own version.
Enjoy healthy flapjacks as snacks, an after dinner treat or pop into your child's lunch box.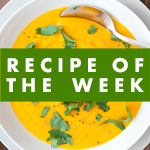 Christmas is approaching and I'm already thinking of some wonderful ideas to fill Imogen's homemade advent calendar. This year I'll be making a personalised advent calendar with a little treat for each day. And there won't be any chocolate in sight (aside from the sugar content, Imogen doesn't like chocolate).
I've bought some small striped paper candy bags that will be numbered 1 to 24. These will be strung up in the style of bunting and inside each bag will be a little surprise to count down the days to Christmas.
I found a set of gorgeous free printable numbers on the blog NoBiggie which is all about crafting, cooking and thrifting. These would look great used on the advent calendar.
Image of free printable number courtesy of NoBiggie.
Some ideas to include in an alternative advent calendar are recycled mini cards (cut outs of old cards we have) with a special message inside tied to some ribbon so they can be hung on the Christmas tree as decorations and printed colouring pictures (there are plenty for free on the internet that you can print out). Other little treats could include a bouncy ball, crayons, a mini tub of Play Doh, hairclips, a cookie cutter, marbles, a Christmas decoration for the tree and a selection of dried fruit (which is sweet but without the refined sugar).
I will also be making some healthy flapjacks to include in some of the advent calendar treat bags as a natural, yummy and chewy surprise.