Tag: salad
I love grating raw beetroot into salads but with the cold weather I've been craving warmer foods. A few days ago I made roast beetroot using delicious organic beetroot from Waitrose. To get the full sweetness and nutritional goodness I simply roast beetroot in a little olive oil. Roast beetroot has an intensified sweet flavour that's delicious.
Gently wash and slice the beetroot into wedges. Toss in a little olive oil.
Roast at 180 C for approximately 40 minutes or until soft. Serve as a starter, eat as a snack, add to a salad or accompany the beetroot with your main meal.
This week's Family Meal is a delicious, healthy and tasty take on a Tuna Nicoise Salad.
When I made this salad the weather was still cooler than usual for summer so I left out the iceberg lettuce and substituted it for some broccoli which makes the Tuna Nicoise Salad more filling. And instead of boiled potatoes I lightly roasted some potatoes with onion and garlic cloves to give the salad an extra kick.
Serves 4
Prep Time 5 mins. Cooking Time 20 mins.
You'll Need:
 4 Free Range Eggs
6 New Potatoes
1 head of Broccoli
1 Red Onion
3 Cloves of Garlic
1 large tin of Tuna in Spring Water
Pitted Olives (if children are eating the meal)
Dried Herbs
Drizzle of Olive Oil
Lemon
Let's Make My Tuna Nicoise Salad
1. Pre heat the oven to 190 degrees Celcius. Wash and chop the Potatoes into small cubes. Boil until soft (approx 15 – 20 minutes).
2. Boil the eggs until hard (approx 15 minutes).
3. Boil or steam the Broccoli for a couple of minutes until tender.
4. Chop the Red Onion and Garlic.
5. Put the Potato, Garlic and Onion into an oven dish and lightly mix with a drizzle of Olive Oil. Add a sprinkle of Dried Herbs onto the Potato for extra flavour. Roast for approx 20 minutes or until the potatoes have turned golden.
6. Add the cooked vegetables into a salad bowl.
7. Open the tin of Tuna and drain the spring water. Add the Tuna to the salad.
8. Peel the Boiled Eggs and cut into half or quarters and add to the salad.
9. Add Pitted Olives (only if children are old enough to eat Olives).
10. Squeeze a little fresh Lemon juice onto the salad for taste.
Enjoy! This recipe is superb as a summer or winter family meal.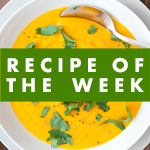 This recipe is for a vegetarian no pastry quiche with ricotta and sweet roasted pumpkin. It's colourful, tasty and a great way for the family to get 2 of their 5 a day.
It's packed full of healthy goodness and is versatile for families as it can be eaten at anytime of the day, hot or cold. I use organic vegetables as these taste better and are grown without chemicals.
As an alternative to sprouting broccoli, this quiche can be made with baby spinach.
Pumpkin, Leek & Sprouting Broccoli No Pastry Quiche
Serves 4
Preparation Time 10 minutes
Cooking Time 45 minutes
Ingredients

700g butternut pumpkin, peeled and cut into 2 cm pieces
Olive oil
1 leek, thinly sliced
2 garlic cloves, crushed
100g sprouting broccoli (or baby spinach leaves)
4 eggs
2 egg whites
60ml (1/4 cup) skim milk
80g (1/3 cup) fresh low-fat ricotta
1/3 cup fresh basil leaves
Mixed salad leaves, to serve
Preparation
Preheat oven to 200°C (180°C for fan ovens).
Line a large baking tray with non-stick baking paper. Place the pumpkin on the lined tray and spray with olive oil. Bake in oven for 25 minutes or until golden.
Chop the sprouting broccoli into 2 cm pieces. Place in a pan with water and boil for 2 minutes. Drain.
Heat a large non-stick frying pan with a little olive oil over medium heat. Add the leek and cook for 5 minutes or until soft, stirring occasionally. Add the garlic and cook for 1 minute or until soft. Add the sprouting broccoli and stir for 1 minute (or if adding baby spinach, stir for 3 minutes or until the spinach wilts).
Line a 26cm x 16cm (base measurement) baking dish with non-stick baking paper. Spread the pumpkin and leek mixture evenly over the base of the pan.
Whisk the eggs, egg whites and milk in a jug. Pour the egg mixture evenly over the pumpkin and leek. Sprinkle the ricotta evenly over the vegetables.
Bake for 25 minutes or until puffed and golden. Sprinkle with basil.
Enjoy the quiche on its own or serve with mixed salad leaves.