Tag: healthy
I made my quick and healthy Simple Fish Pie last night and it was devoured in no time!
A delicious and hearty meal for toddlers, children and the whole family.
I don't like to eat too much wheat and try to keep it to only those times when I'm on the run and need to grab a quick sandwich. At home I buy Biona Organic Spelt Pasta
and Biona Organic Rye Bread
which Imogen and hubby both love, so we all enjoy the health benefits of eating spelt and less wheat. Spelt pasta is wholemeal and cooks in 5 minutes.
Last week I made Biona Organic Spelt Pasta
with organic spinach and avocado. So simple. I just added a dash of pesto and a twist of ground pepper.
The finished product = wheat free, quick, healthy and delicious!
My local Waitrose supermarket stopped selling Biona products several months ago and I've since discovered Biona Organic Spelt Pasta and Biona Organic Rye Bread on Amazon
which offers a subscribe and save deal as well as free postage.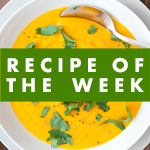 We made fruit muffins this week which are delicious snacks to take out when we're at the playground and have spent the morning or afternoon running around, climbing and on the swings.
They're also perfect for breakfast when you're on the run.
These healthy muffins have no added sugar as the fresh fruit mixture and raisins naturally sweeten them.
Makes 12
Prep time 10 minutes.
Cooking time 20-25 minutes.
Let's make No Sugar Muffins with Banana, Apple, Carrot and Raisins
You'll Need:
2 ripe bananas
1 organic apple
1 large organic carrot
1/3 cup raisins
1 1/2 cups self-raising organic flour
1 free-range organic egg
1/4 cup organic milk
75g organic butter
1. Preheat the oven to 170 C.
2. Grate the carrot and apple.
3. Mash the bananas.
4. Add the carrot, apples and raisins to the mashed banana.
5. Melt the butter and add to the fruit mix, stirring through until just blended.
6. Add the egg and mix well.
7. Stir in flour, add milk and mix lightly.
8. Add the mixture to a lightly greased muffin tin or add to paper muffin cups.
9. Bake at 170 C for 20-25 minutes or until a cake skewer comes clean.
10. Place the muffins on a wire tray to cool for a few minutes.
Mashing the banana with a fork.
Adding the grated carrot, apple and raisins to the banana.
Ready for tasting!
Looking for ideas for nutritious and quick Family Meals? Try my healthy recipes: