Welcome to my family meals where I share my favourite fresh, nutritious, easy and quick meals for the whole family to enjoy. Where possible, we always eat and cook with organic ingredients. I like to buy the freshest produce for my family to ensure we're getting the essential vitamins and minerals we need through our food.
This Simple Fish Pie is nutritious, quick (the green beans and spinach cook in the oven) and my toddler loves it.
Serves 4
Prep Time 10 minutes. Cooking Time 25 minutes.
You'll Need:
1 Red Onion
2 cloves of Garlic
8 Potatoes
2 Carrots
200g Green Beans
3 handfuls of Spinach Leaves
Tin of Salmon
1/2 cup Milk (to help mash the potatoes and carrots)
Sprinkle of low-fat Cheese for the topping
Sprinkle of Pepper to taste
Serve with Sweetcorn (I use super sweet Waitrose Organic Frozen Sweetcorn)
Let's Make Simple Fish Pie
1. Wash and chop the potatoes and carrots. Boil until soft.
2. Chop and saute the onion and garlic in some olive oil.
3. Wash and chop the green beans into small bite sized cuts. Add to the onion and garlic for a few minutes and stir occasionally.
4. Open the tin of salmon. Add the onions, garlic, green beans, salmon and spinach into a Pyrex Dish and mix together.
5. Mash the potatoes and carrots with a little milk until you have a smooth consistency.
6. Add the mashed potato mix on top of the vegetables and salmon.
7. Sprinkle a little cheese over the potato mix and add pepper to taste.
8. Cook in the oven on fan bake at 180 degrees Celsius for 25 minutes (until potato top is turning golden).
9. Boil frozen sweetcorn for 40 seconds.
10. Serve with sweetcorn and savour this hearty and healthy meal with your family.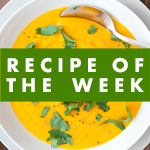 Category: Blog, Health & Nutrition, Recipes, Weaning & Mealtime