Here's my simple recipe for beef and vegetable stew, a hearty meal for the winter. Delicious served with a side of greens and some crusty bread to mop up the gravy.
Ingredients
400g diced organic Stewing Beef
2 Carrots
2 Sweet Potatoes
3 Potatoes
3 Tomatoes
2 small Red Onions
3 cloves Garlic
Vegetable stock cube made to 250 ml water
300 ml Organic Passata (I buy this from Waitrose)
Dash of Worcestershire sauce
Italian dried herbs
Flour to dust
Pepper to taste
Method
1. Cut the beef into small pieces and lightly dust in flour. Add to pan of olive oil and fry the beef until brown on all sides. Transfer into a small bowl whilst the vegetables are prepared.
2. Peel and chop the carrots, sweet potatoes and potatoes into small cubes.
3. Wash and dice the tomatoes.
4. Chop the onion and garlic.
5. Saute the onion and garlic for a few minutes. Add the chopped vegetables and beef.
6. Mix a cube of vegetable stock in 250ml boiled water. Add 300 ml of Passata to the stock mixture.
7. Add the stock, Passata, sprinkle of dried herbs and dash of Worcestershire sauce to the pan of beef and vegetables. Stir gently and leave on a medium heat for 10 minutes.
8. Transfer into an oven proof dish with lid and cook in oven at 180 degrees Celcius for 1.5 hours or until the beef is tender.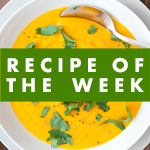 Category: Blog, Health & Nutrition, Recipes