Tag: winter
Here's my simple recipe for beef and vegetable stew, a hearty meal for the winter. Delicious served with a side of greens and some crusty bread to mop up the gravy.
Ingredients
400g diced organic Stewing Beef
2 Carrots
2 Sweet Potatoes
3 Potatoes
3 Tomatoes
2 small Red Onions
3 cloves Garlic
Vegetable stock cube made to 250 ml water
300 ml Organic Passata (I buy this from Waitrose)
Dash of Worcestershire sauce
Italian dried herbs
Flour to dust
Pepper to taste
Method
1. Cut the beef into small pieces and lightly dust in flour. Add to pan of olive oil and fry the beef until brown on all sides. Transfer into a small bowl whilst the vegetables are prepared.
2. Peel and chop the carrots, sweet potatoes and potatoes into small cubes.
3. Wash and dice the tomatoes.
4. Chop the onion and garlic.
5. Saute the onion and garlic for a few minutes. Add the chopped vegetables and beef.
6. Mix a cube of vegetable stock in 250ml boiled water. Add 300 ml of Passata to the stock mixture.
7. Add the stock, Passata, sprinkle of dried herbs and dash of Worcestershire sauce to the pan of beef and vegetables. Stir gently and leave on a medium heat for 10 minutes.
8. Transfer into an oven proof dish with lid and cook in oven at 180 degrees Celcius for 1.5 hours or until the beef is tender.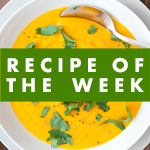 With the November chill in the air we were very excited when the lovely team at Vertbaudet asked if Imogen would like to try one of their most popular winter coats, the Girl's Reversible Parka. This is a super warm and stylish coat that will see Imogen snug and cosy throughout winter and into spring next year.
This beautiful padded Vertbaudet winter coat is reversible and showerproof. It has fleecy mittens attached by press studs to keep little fingers toasty and warm when playing outside. Imogen loves the mittens and having them attached to the coat ensures they won't get lost and are always there to quickly slip on and off when we're out and about.
The Vertbaudet Girl's Reversible Parka can be worn both ways with one side displaying little printed hearts and the other side in a plain pearly pink colour. To keep children extra warm the coat is zip fastening with concealed press studs for additional warmth.
I love the style of this Vertbaudet winter coat with an attached hood and elasticated hem for a puffball effect. I have been amazed at the number of compliments Imogen has received when wearing this coat, it is greatly admired for its warmth and style.
There are two side pockets on the front and a little inside pocket where you can put a photo of your child to help them find their coat if they're at nursery or school. The Vertbaudet Girl's Reversible Parka is machine washable and available in a variety of colours and sizes.
I am extremely impressed with the quality of the Vertbaudet Girl's Reversible Parka. It has everything your child needs for going out in the winter months and retails for £35.
Disclosure: We were sent the Vertbaudet Girl's Reversible Parka for the purposes of this review. All opinions and thoughts are my own.
This week we've admired the beautiful colours of the leaves on the trees in the park.
Imogen's new winter coat is keeping her warm and cosy in the colder weather. She loves to climb up high and balance along the wooden beam at the playground.
One of our favourite parks in East London is near Wapping by the River Thames. It has a large grass area perfect for running around and kicking a ball in.
Linking up with the lovely Mummy Daddy Me and sharing the ordinary moments.