Tag: child
With the November chill in the air we were very excited when the lovely team at Vertbaudet asked if Imogen would like to try one of their most popular winter coats, the Girl's Reversible Parka. This is a super warm and stylish coat that will see Imogen snug and cosy throughout winter and into spring next year.
This beautiful padded Vertbaudet winter coat is reversible and showerproof. It has fleecy mittens attached by press studs to keep little fingers toasty and warm when playing outside. Imogen loves the mittens and having them attached to the coat ensures they won't get lost and are always there to quickly slip on and off when we're out and about.
The Vertbaudet Girl's Reversible Parka can be worn both ways with one side displaying little printed hearts and the other side in a plain pearly pink colour. To keep children extra warm the coat is zip fastening with concealed press studs for additional warmth.
I love the style of this Vertbaudet winter coat with an attached hood and elasticated hem for a puffball effect. I have been amazed at the number of compliments Imogen has received when wearing this coat, it is greatly admired for its warmth and style.
There are two side pockets on the front and a little inside pocket where you can put a photo of your child to help them find their coat if they're at nursery or school. The Vertbaudet Girl's Reversible Parka is machine washable and available in a variety of colours and sizes.
I am extremely impressed with the quality of the Vertbaudet Girl's Reversible Parka. It has everything your child needs for going out in the winter months and retails for £35.
Disclosure: We were sent the Vertbaudet Girl's Reversible Parka for the purposes of this review. All opinions and thoughts are my own.
I promised in my Homemade Advent Calendar post last week that I'd share my recipe for Healthy Flapjacks. I'll be popping some of these into Imogen's Christmas advent calendar as a deliciously natural, sweet and chewy treat.
These are easy to make and last for several days in the fridge if you can keep them for that long without little (or big) fingers getting hold of them…
Makes 15 Flapjacks
Ingredients
1 Apple
60 ml 100% Orange Juice
1 cup Whole Rolled Oats
1/3 cup Raisins and finely chopped Dried Apricots
3 teaspoons Sesame Seeds
1 teaspoon Cinnamon
Method
1. Heat the oven to 180 C. Line a 22cm cake tin with baking paper.
2. Wash and core the apple. Cut into thin slices and place in a pan. Add the Orange Juice and bring to the boil.
3. Reduce the heat and simmer for 10 minutes, uncovered and stirring occasionally until the apple is soft.
4. Puree the Apple and Orange Juice with a hand-held mixer or in a food processor.
5. Stir the Cinnamon, Oats, Sesame Seeds, Raisins and Dried Apricots into the apple puree and mix well.
6. Tip the mixture into the tin and spread out evenly at approximately 1 cm thick.
7. Bake for 20 to 25 minutes until firm and golden brown.
8. Let it cool before cutting into wedges.
As an alternative to buying organic muesli bars I make flapjacks with organic ingredients and we take a couple out with us each day for after the playground. Some weeks I use pears rather than apples and substitute the orange juice for apple juice. Have fun creating your own version.
Enjoy healthy flapjacks as snacks, an after dinner treat or pop into your child's lunch box.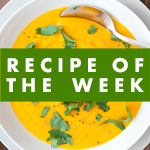 A few weeks ago I was contacted by Zalando and kindly asked if I would like to experience shopping at Zalando.co.uk. To be perfectly honest, I hadn't heard of Zalando before and I quickly jumped online to have a look. The first thing that stood out to me was the incredible range of products available for the whole family. Everything from shoes to children's clothing to women's fashion to men's sportswear and homeware.
It was a pleasure to browse the vast selection of Fashion and Accessories from brands around the world, with some amazing designers from Europe.
In the Children's Wear section I discovered a beautiful linen dress from the Danish clothing brand Noa Noa that I chose for Imogen. It is slightly too large for her to wear now but it will fit perfectly next summer. I can just imagine this pretty dress being worn on a summer's day or for a special occasion.
I love this colourful and fun hat rack by Present Time in Homeware. It is designed in Holland and would look great in a nursery or child's bedroom. The brightly coloured balls are the perfect size for hanging children's coats, hats and items of clothing on.
We placed it on Imogen's bedroom wall and find it is wonderful for holding her coats, hats, scarves, bags and blankets. It conveniently keeps Imogen's outdoor accessories handy and organised for when we're rushing out of the door to get to the park!
Having previously bought items of clothing for Imogen from the Danish brand, Name It, I decided to select a couple of long sleeved tops and leggings from Zalando. These are comfortable for everyday play and wash really well.
From Zalando Home I selected a set of beautiful hand blown glass hurricane lamps from Germany. Both purple, one is almost transparent and the other is a darker shade. They look stunning when the sun shines through and with a lit candle they provide a glow of ambient light.
My shopping experience at Zalando.co.uk was fun, easy and it opened my eyes to an online store that conveniently sells everything you need for both your family and your home. I've bookmarked Zalando and will be shopping online again very soon.
Disclosure: Zalando offered me a voucher that I used to buy these items in exchange for this sponsored post. All opinions and thoughts are my own.