Tag: veg
Welcome to my series of weekly family meals. I'll share my favourite fresh, nutritious, easy and quick meals for the whole family to enjoy. Where possible, we always eat and cook with organic ingredients. I like to buy the freshest produce for my family to ensure we're getting the essential vitamins and minerals we need through our food.
This week's Family Meal is Roasted Root Vegetables with Feta. It's a tasty way to give your family lots of healthy veg. It's a delicious combination of root vegetables served with beetroot, broccoli and crumbled feta. Serve warm or prepare in advance until the family is ready to eat.
Serves 4
Prep Time 15 minutes. Cooking Time 25 minutes.
You'll Need:
8 cloves of Garlic
2 Red Onions
3 Carrots
3 Sweet Potatoes
4 New Potatoes
1 Courgette
1 Sweet Red Pepper
1 Head of Broccoli
250g (1 packet) of Organic Cooked Beetroot
100g low-fat Feta
A dash of Balsamic Vinegar and Olive Oil for the light dressing
Sprinkle of Dried Herbs (I use an Italian mix)
Let's Make Roasted Root Vegetables with Feta
1. Wash, peel and dice the root vegetables (Carrots and Potatoes) into cubes. Boil until soft and drain.
2. Peel and cut the Onions into quarters.
3. Wash and chop the Courgette and Red Pepper.
4. Add root vegetables, Garlic, Onion, Courgette and Pepper into an oven roasting pan. Pour a drizzle of olive oil over and stir gently in the pan to partially coat the vegetables. Sprinkle the Dried Herbs over the veg. Cook at 180 degrees Celcius on fan bake for 25 minutes or until vegetables start to brown slightly.
5. Wash the Broccoli and chop into bite sized pieces. Boil for 40 seconds and drain.
6. Remove vegetables from oven and transfer into a salad bowl.
7. Crumble the Feta over the vegetables and add a splash of Balsamic Vinegar and Olive Oil as a light dressing.
8. Add the Broccoli and roughly cut Beetroot into the bowl of vegetables. Mix gently.
9. Ready to serve and enjoy!
Veg ready to go into the oven.
Lovely roasted root vegetables with the Courgettes and Pepper.
In the salad bowl all the delicious ingredients are mixed gently with the Feta and a light dressing of Balsamic Vinegar and Olive Oil.
Serve warm or keep chilled until ready to eat.
Looking for ideas for nutritious and quick Family Meals? Try my healthy recipes: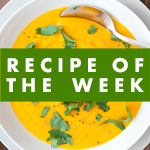 One of the great pleasures of summer is cooking and eating outside. Celebrity chefs Jamie Oliver and Hugh Fearnley-Whittingstall of River Cottage each have their own take on summer recipes and eating al fresco.
My favourite way to enjoy summer fare is to eat fresh, organic and home grown food when possible. Nothing tastes better than fruit or veg plucked straight from the garden. Today we enjoyed grilled fish cooked in the garden with organic home grown sugar snap peas and runner beans, freshly picked lemons, organic brown rice and avocado.
It's so simple to put these ingredients together to create a healthy, quick and nutritious meal for the family to enjoy at lunch or dinner time.
Do you grow your own potatoes? These would taste delicious with the fish as an alternative to brown rice. And if you're cutting back on the carbs a green salad would be a perfect accompaniment for the grilled fish with lemon.
What's your favourite summer recipe?
There's a vast amount of information available concerning foods you should and shouldn't eat.
My advice is to keep things simple and natural. As a Nutritional Advisor and a Mum this equates to good, wholesome, fresh, organic foods.
Going organic has become fashionable over the last decade and I seem to find new organic food producers each week. There's a great selection of organic ready meals for babies and toddlers with the likes of Organix, Ella's Kitchen and Plum.
Popular providers of UK organic produce that can be delivered to your door are Riverford and Abel & Cole.
But despite all the hype and marketing, there really is good reason for you and your family to eat organic foods.
Organic produce is better for your health. And it tastes better. If I eat non-organic I certainly notice the difference in flavour and freshness.
Organic fruit and vegetables aren't sprayed with the herbicides, pesticides and fungicides that can lead to cancer.
So if you're thinking of going organic where's a good place to start?
Go organic on dairy and buy or grow your own organic apples and organic potatoes. Your average non-organic apple and potato are doused in more herbicides, pesticides and fungicides than other fruits and vegetables.
Organic produce is slightly more expensive than non-organic produce. To me the difference is worth it and we cut back on our spending in other ways so we can afford to buy organic produce.
I see it as an investment in the health of my family and to me this is paramount.
There are ways to save when buying organic produce. Every time I visit my local Waitrose supermarket I scan the organic fruit and veg aisle for offers. Frequently I buy produce half price because it's reached the Display Until date so if eaten that day or the next it's still fresh.
Another great way to get your fresh organic produce and have it delivered straight to your door is to order a Veg Box. We tried a Riverford Veg Box and it really was the bees knees. That week we feasted on freshly picked organic fruit and veg grown in the UK. Truly delicious and without the pesticides and air miles.
And tonight I'm dreaming of my own garden where I can grow organic fruit and veg for my family!

Are you thinking of going organic?